The EBWPC meets at 9:30 am the second Thursday of every OTHER month. Location alternates between Torrance County Courthouse, Estancia NM; and Edgewood Soil and Water Conservation, Moriarity NM.
For next meeting location please Contact: Dan McGregor 505-848-1578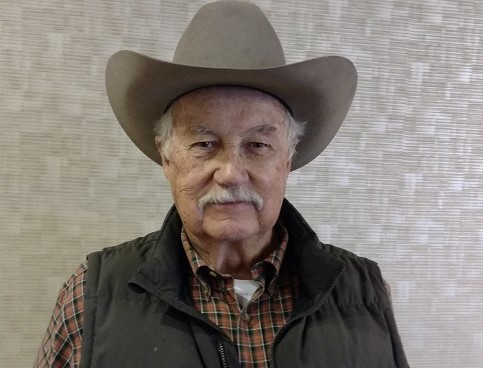 Brian Greene
"After college Brian Greene worked in the Federal Government for 23 years. In 1986 he and his wife purchased a ranch south of Mountainair, New Mexico and they went into the cow/calf cattle business. He has been active with the Soil and Water Conservation Districts at the local, state, and national levels since 1994. He is also an active member of the Torrance County Farm Bureau, the New Mexico Cattle Growers, and has served on the EBWPC for over 20 years. He believes in getting involved to resolve problems at the local level."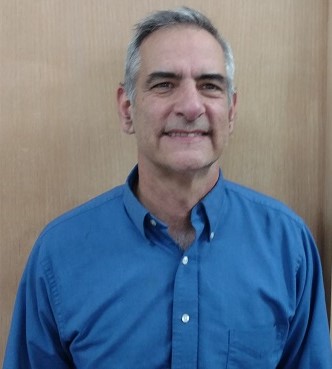 Dan McGregor
Dan is the Bernalillo County Governmental Representive. He has over thirty-five years of geologic and hydrologic consulting experience including two years geotechnical experience; five years working on municipal groundwater supply development and lignite depressurization plans; eleven years implementing numerous hazardous waste soil and groundwater investigations in New Mexico, Oklahoma, Louisiana and Texas; and three years addressing "what-if" scenarios for the nation's planned nuclear waste repository in Nevada. He recently represented the County as an expert witness in the Aquifer Science application hearing concerning County Planning and water conservation. He is a Licensed Geoscientist in Texas and a Certified Professional Geologist through the American Association of Professional Geologists. He has 15 years of governmental experience . He started his career with Bernalillo County in 2005 as the County Hydrogeologist, and in 2013 accepted his current position as the County's Natural Resource Manager overseeing a staff of 13 persons including well and wastewater system permitting.


Rik Thompson was raised in Oklahoma and Texas and has a ranching and farming background. He joined the service right after high school and spent 23 years traveling the world. Rik recieved his B.S. from the University of New York (a Navy program at the time) and his M.S. from the US Naval Postraduate School. He is also a Distinguished Graduate of the US Naval War College. Rik and his wife Marylou settled in New Mexico and after he retired from the Navy they owned and operated a large farming and ranching business. He is a successful New Mexico and Texas Farm and Ranch Realtor with Republic Ranches and is still in the cattle business with a cow-calf and stocker operation. Rik serves on two rural water boards and is very familiar with rural water issues including water rights, wells, irrigation systems , and livestock watering systems. Rik and Marylou live in Edgewood, New Mexico where he serves his community as an alternate Municipal Judge.
ARTHUR J. SWENKA
1955 to 1957- U.S. Army, 1957 to 1960 - Truck Driver hauling fruit and vegetables, 1960 to 1965 - Sales Person at Hoxie Institutional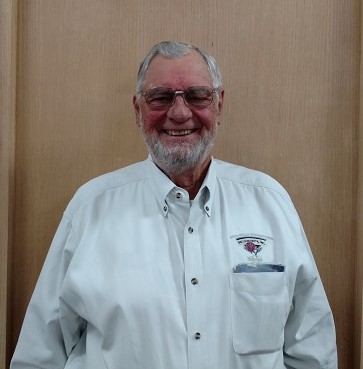 Wholesale Co., 1965 to 1968 - Sales Manager at Hoxie Institutional Wholesale Co., 1968 to 1975 - General Manager at Hoxie Institutional Wholesale Co., 1972 to 1984 - General Manager at Nobel Foods Albuquerque, NM, 1984 to 1995 - President of Nobel/Sysco Foods, Denver and Albuquerque, 1995 to 2000 - Senior Vice President of Operation, Nobel/Sysco Foods, Denver and Albuquerque Supervised 19 companies in western U.S., Alaska, and Canada. RETIRED 2000 to 2002 - President of Albuquerque International Balloon Fiesta, 2002 to 2017 - Chairman of Estancia Basin Resource Assoc., 2019 - Vice President - Torrance County Farm and Livestock Bureau, 2011 - Present - President of KXNM 88. FM Board of Directors Supervisor to East Torrance Soil & Water and Edgewood Soil & Water: Past Chair and current Director of MRCOG Water Resource Board: Member of Estancia Basin Water Planning Committee: Member American Post 22 and: Member of Torreon District Fire Department: Association.