Summer Weather Safety
June 01, 2019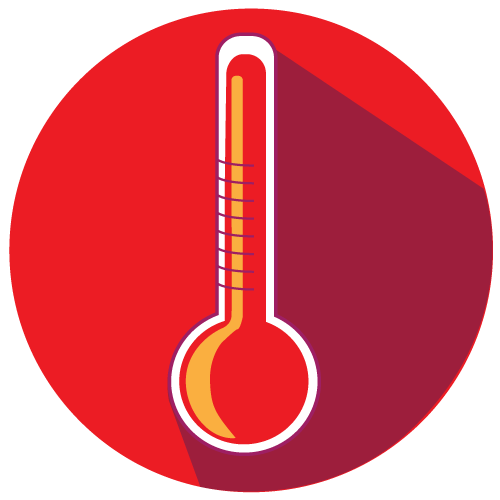 Summer doesn't officially begin until June 21 here in the Northern Hemisphere (the summer solstice is the day when the sun reaches its highest elevation, making it the longest day of the year), but summer weather often jumps the gun.
May 31 was National Heat Awareness Day, and the summer heat certainly seems to have settled in and made itself at home here in the waning days of spring.It is crucial to know the dangers of summer weather, and be prepared. Here are some helpful tips:

Remember the basics for beating the heat:
WATER, Shade, Sunscreen, Light Clothing.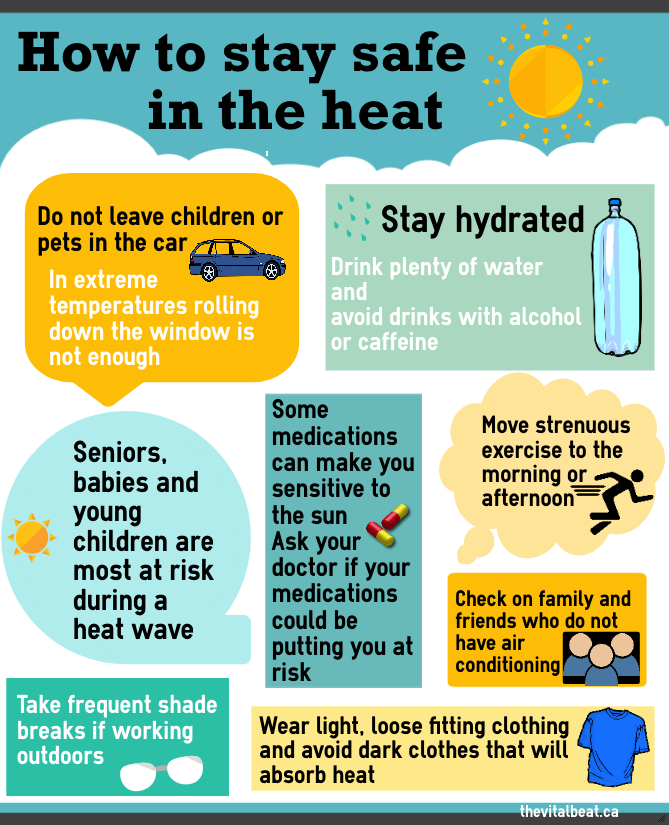 And never, NEVER leave children or pets in an unattended vehicle. Even with windows cracked, the temperature inside a car can become deadly much more quickly than you imagine.
#LookBeforeYouLock
Please look at this helpful infographic to see how quickly the temperature rises in a car.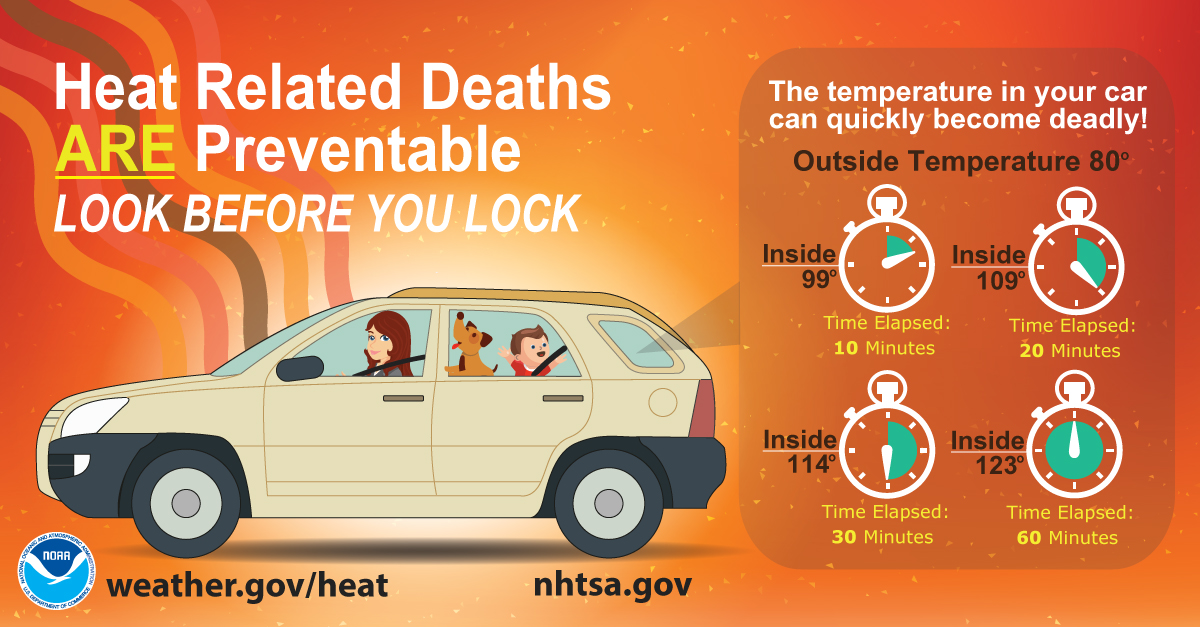 Heat Exhaustion and Heat Stroke are grave concerns in the summer. If you experience symptoms of heat exhaustion or heat stroke, seek help immediately.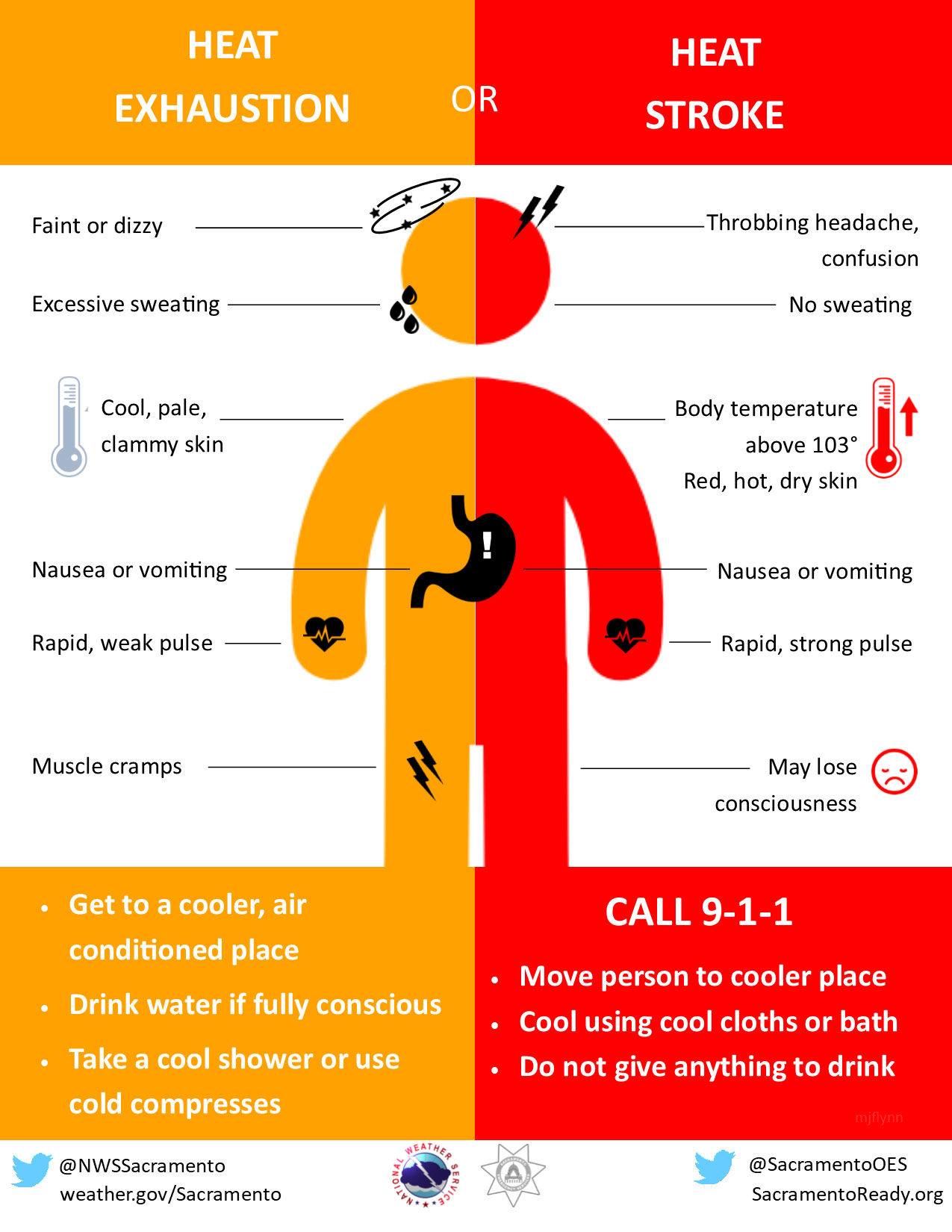 ---
Heat is not the only dangerous type of summer weather. Tornadoes, Thunderstorms, Rip Currents, Hurricanes, Flood, and Wildfire all present risks, and it's helpful to be prepared in all types of weather.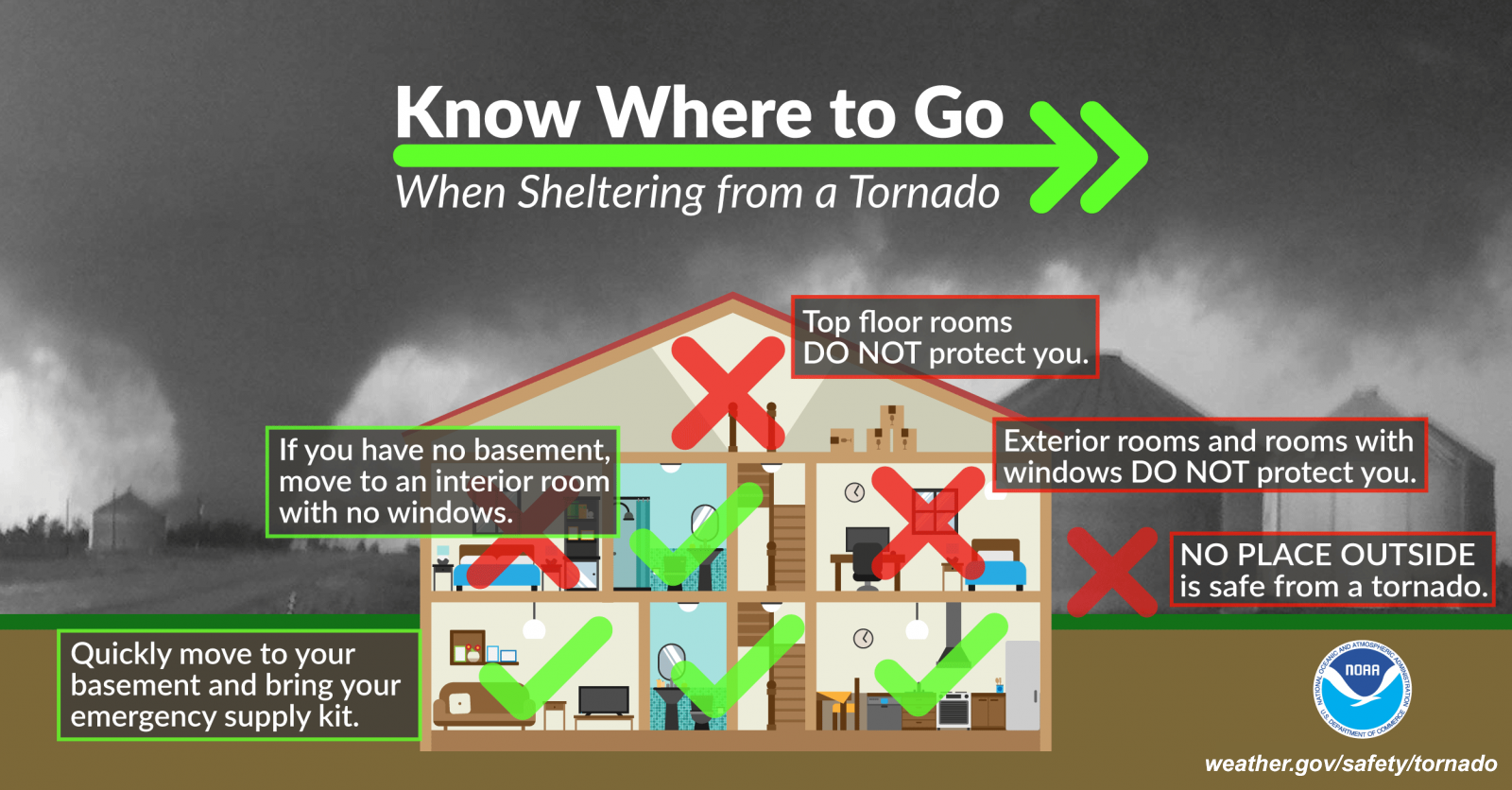 Sources:
National Weather Service
National Resources Defense Council